Go to the HeartCloud login screen at https://heartcloud.com/login and click Forgot Password.
Note: If you have any difficulties with the Forgot Password link please click here: Reset Password
An email will be sent with a reset key.
To complete the reset password procedure, click the link that is included in the email. The next screen will have your email address and the registration key already embedded and all you have to do is create a new password. See below.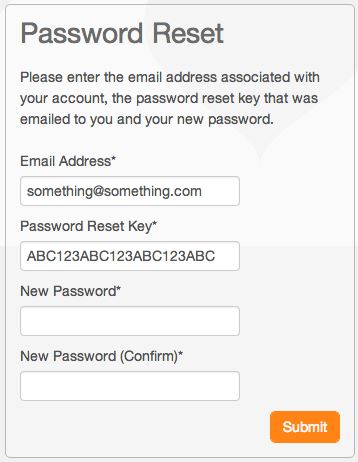 After you press submit, you will be redirected to the log in screen to enter your email and new password.
Note: Passwords may only be reset once every 24 hours as a security feature for you